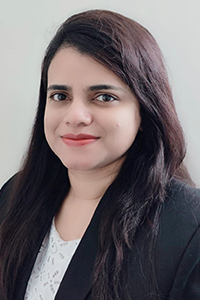 Sabiha Rahman
Administrative Assistant
Sabiha began working at MB in March 2022 as an administrative assistant. She manages administrative duties such as verifying paid-to dates, notifying clients of upcoming premium payments, processing commissions, liaising with carriers, handling mail, various reports, and projects.
Sabiha moved to the USA in 2018 and is originally from Bangladesh. She holds a master's degree in English literature from her home country. She recently relocated from New York City to the Bay Area.
Sabiha loves reading and traveling to new places. Along with her architect spouse, she enjoys exploring art and architecture and has a strong interest in interior design.