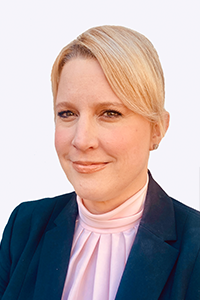 Brooke George
Case Designer
Brooke joined MB in 2022 as Case Designer with 18 years of insurance industry experience. She is super excited to continue to learn and grow with the MB team. Brooke earned a Bachelor of Arts in Communication from Western Illinois University and is a former collegiate NCAA Division I Athlete and All-Academic Team member.
Her passion to help people has allowed her to serve on the board of directors as Vice President with Woman in Insurance and Financial Services, and as Ambassador for the Missouri Life and Health Underwriters Association.
She recently moved to Clinton, NC with her husband and her two sons, where she enjoys spending time with family and friends, exploring the great outdoors, sporting events, volunteer work, gardening, art, and cooking.
Licenses and Registrations: Life and Health Insurance License, Property & Casualty Insurance License